Home with Creekwood Homes – Custom Builder & Remodeler
Possibilities – can happen with Creekwood Homes.  If you can dream it, we can design it.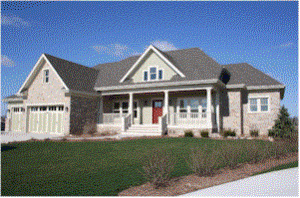 We can design, customize and build or remodel the home of your choice. We can custom build on a piece of property that you own in the Northwest Chicago suburbs.
Quality in workmanship is proven in each custom built home as if we were going to live in it ourselves.
Value for your investment is achieved through excellent design, superior construction and unsurpassed service.
Experience is the foundation for a well-built custom home. Let us guide you through an exceptional experience for your next home or remodeling your current home.
Custom Builder, Elgin, IL
Our home base is in Elgin, IL and the surrounding areas. We work with your budget and your ideas to give you the best match that we can create. As a custom builder, we can help you create something that is not like everyone else.  We strive to help you obtain a unique character to your home in an otherwise cookie cutter world. Take a look at some of our previous jobs.
Custom Remodeler
As a custom remodeler, we can help you achieve the look and functionality that your family requires by updating or rebuilding portions of your home. Read more about options here.